LifeDESIGN Hotel video 2016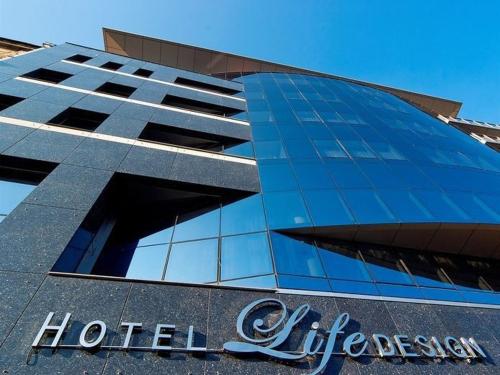 In collaboration with Radio Television Serbia we made a video that best represents us in 30 seconds.
In the video for 2016. were presented front of the hotel, garage, conference rooms, Five Elements Spa & Beauty, restaurant Privilege, rooms.  
Welcome to LifeDESIGN Hotel, enjoy!  
Watch here LifeDESIGN video
Days of Slovenian movie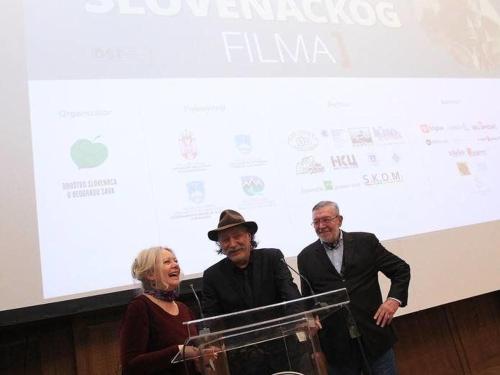 In the building of Yugoslav Film Archive in Belgrade from 22 to 25 November are represented the most significant part of the Slovenian feature films and documentaries.
 
At the opening ceremony, in addition to video presentation of LifeDESIGN Hotel, visitors had the opportunity to taste Gibanica Overseas, made by professional pastry chefs of Restaurant Privilege by traditional recipe.
Presentation of Belgrade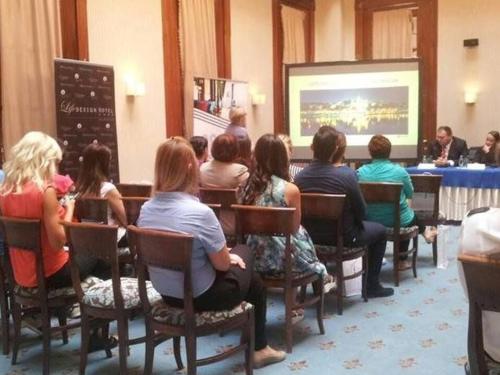 In LifeDESIGN Hotel, September and October were reserved for fun with colleagues from the tourist world. On this occasion and with goal, to present Belgrade in the best way we went on a tour of cities.

We visited Sarajevo, Tirana, Thessaloniki, Prague and Sofia.

Conference organized in honor of guests from Belgrade were nice opportunity to introduce ourselves.
Award "Winner Singidunum"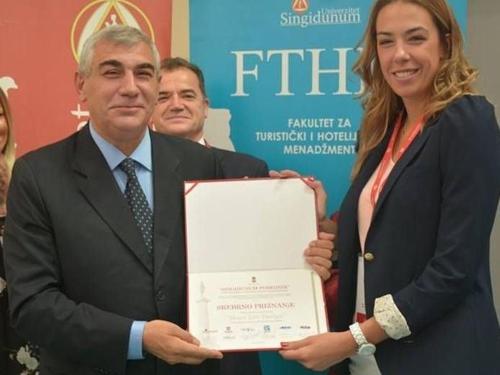 Conference at the University Singidunum which was opened by Mr. Rasim Ljajic, was a great opportunity to award the "Winner Singidunum".
 
LifeDESIGN Hotel has received a silver award in the category of a 4 *, evaluating the quality of tourist offer of Belgrade.
A moment to capture eternity...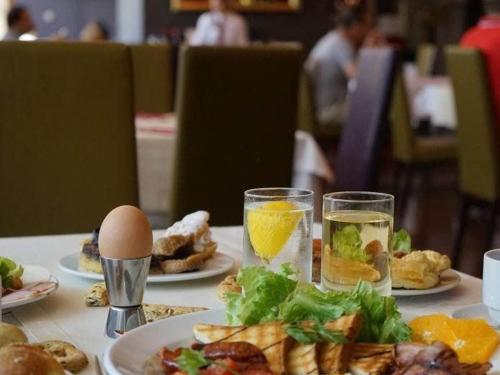 The beginning of August was reserved for the coming of our dear friend, the famous Italian blogger Andrea Bonaccorso. It was our pleasure to host him, and to see how his professional and allseeing eye sees our hotel and Belgrade. 
We are sure that his journeys may take him far and wide, but Belgrade will always remain in his hearth. Thank you Andrea, for all the pleasurable moments!
We will leave you to choose which picture of these several is the best…
Instagram Andrea
New Lobby Bar LifeDESIGN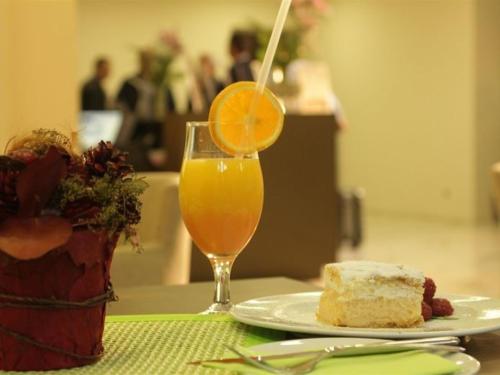 Next to the reception at the entrance to the hotel is newly opened Lobby bar where you can enjoy in the view of one of the most famous street in Belgrade. LifeDESIGN Lobby bar offers a wide selection of beverages, hot and cold drinks and high-end delicacy.

Conducting business meetings or just a break between everyday commitments find in the cozy ambience of our Lobby bar.
 
8 new rooms in LifeDESIGN Hotel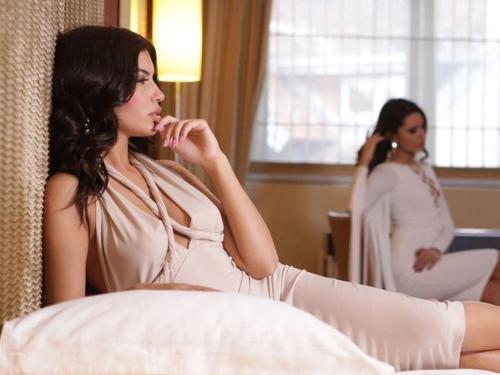 LifeDESIGN Hotel has 67 rooms.

Hotel guests can enjoy in 8 completely new rooms, interior designed different from anything you've ever the possibility to see. With pride, what sets us apart from other hotel is modern and original room design.

Visit us and see our new 8 rooms, decide which design of room suits you and your nature.
PETIT FUTE Paris & Hotel LifeDESIGN Belgrade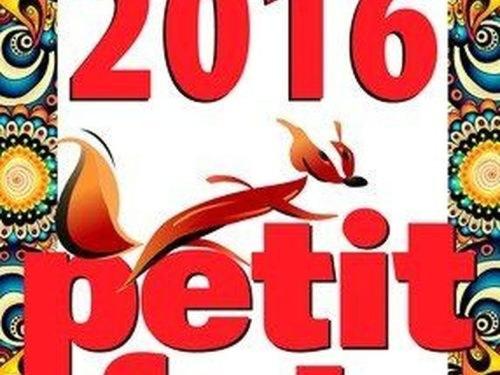 From April 2016 you can follow us on site petitfute.com.
In printed editions in the form of a guide book find out all about the commercials and news LifeDESIGN hotel.
LifeDESIGN Hotel on the site PETIT FUTE you can visit here:
petit fute & lifedesign hotel
Slovenia days in Belgrade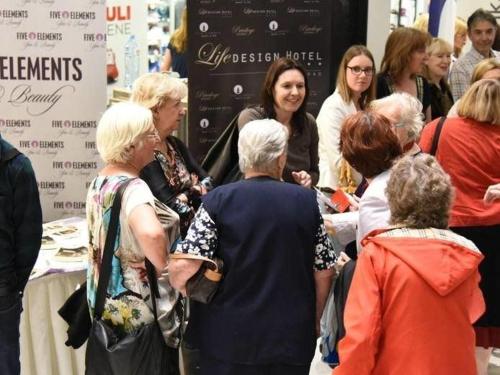 Tradition, culture, gastronomy and rich tourist offer was presented at the event "Slovenia days" in June, in the shopping center "Stadion" in Vozdovac.

Festival, held for the fourth time, opened the Slovenian ambassador in Belgrade Vladimir Gaspari?.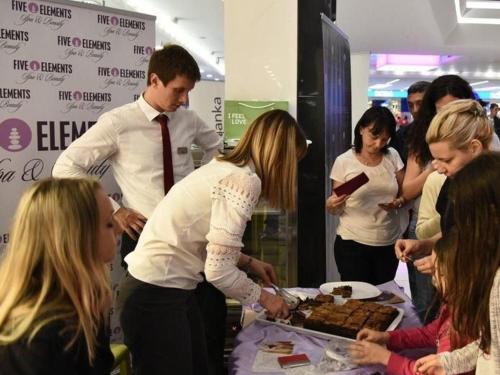 While the stands chopping ham and serve famous wine "Teran", visitors were asked about resorts, spa centers and other places for relaxation in nature.

Our resourceful confectioners from LifeDESIGN hotel have discovered how to make gibanica from Prekomurje. The dough of this cake filled with four different cream: cheese, poppy, apples and walnuts. Gourmets are asking for Bled cream cake.
LifeDESIGN Hotel cocktail party 2016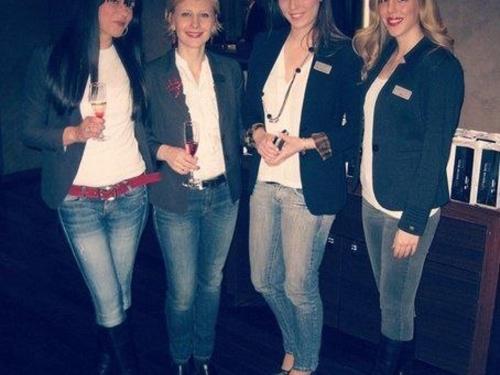 26-th January we hosted cocktail party on the occasion of the successful completion of year 2015.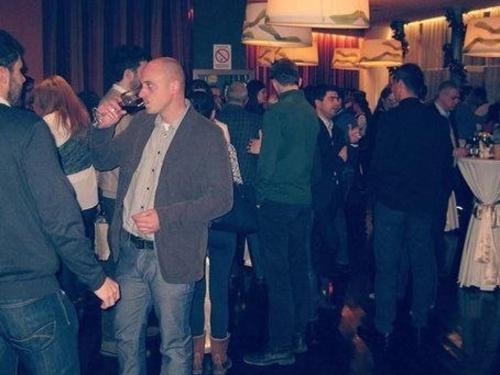 We welcomed our colleagues from the Tourist Board and with the music in the restaurant Privilege of Hotel LifeDESIGN until the late evening hours enjoy the salted and sweet specialities from our glossy menu.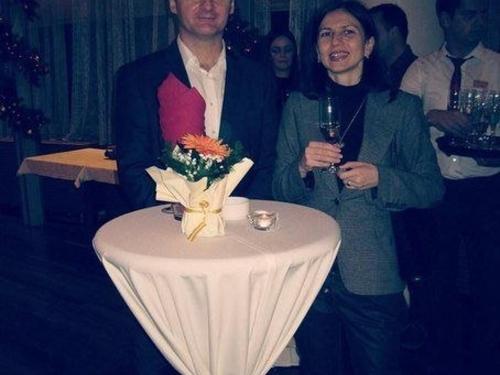 Interested had the opportunity to attend a tour through the hotel and hear plans about LifeDESIGN Hotel in the future.

Dear colleagues, thank you for with your presence beautify this evening, with wish to gather again next year!