Five Elements Spa & Beauty
We are mostly proud on our exclusive and unique Five Elements Spa&Beauty center available both to our hotel guests as well as to a distinguished and curious walk in client. Our goal is to provide your privacy, comfort and relaxation in moments you want to disappear for a while and wander with your mind. Five elements philosophy takes you through rooms of Space, Air, Fire, Water and Earth that leads you to complete body and mind balance and harmony in our Sauna World as a sixth element. Variety of massages, facial and body treatments followed by aromatherapy, leaves strong effect on your complete being taking away your everyday stress and negative energy.

Make an effort to find time for your well-being and give an opportunity to our professional therapists to find you an element and treatment that can awake your body and soul.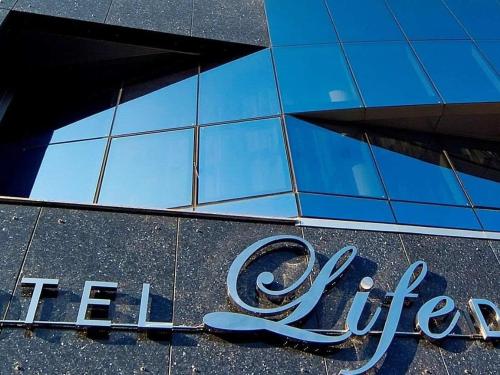 Royal VIP room is our most exclusive spiritual corner perfect for couples who want to make special two-hour-long memory worth repeating. This room is also available for smaller bachelor or bachelorette tailor made parties or fashion and beauty presentations and photo shoots.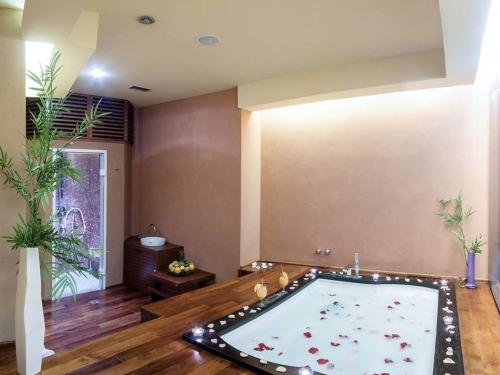 Space (Aakasham) element is primal source of energy for all elements. It is often called The Mother of All Elements that put them in balance. This Akasha VIP room is ideal for one or two hours of enjoying some smoothie and chocolate cake. It has private Jacuzzi and steam bath for two people.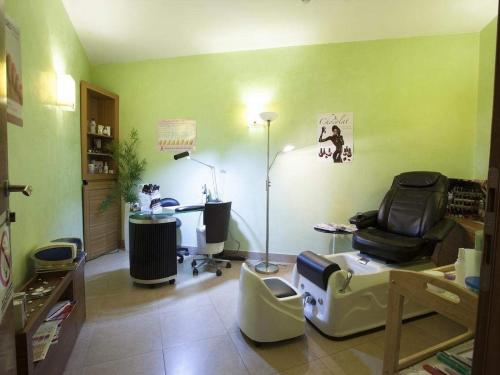 Air (Vayu) element is vital for living. It supports movement, freshness, communication and intelligence. It is invisible as element, but breathable every day. Air room is designed for pedicure and manicure rituals using OPI Cosmetics. Special treat is spa pedicure reflexology chair giving you back massage during the treatment.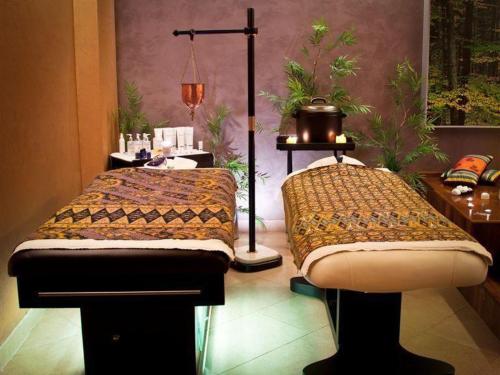 Fire (Agni) element transforms energy to different forms: heat, light, ashes and smoke. Its aspects are: passion, creativity, motivation, will power, instinct and sensuality. Fire room is reserved mostly for unique Five Elements massages with its warmth and special scents: Hot Volcanic Stones, Candle massage, Around the World and Hot Chocolate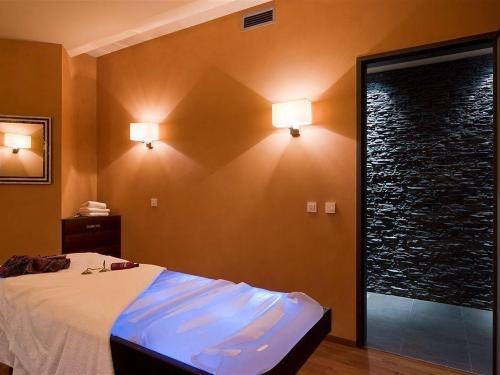 Water (Jalam) element is so spacious that spiritual reform can't be done without it. Water gives us an enormous energy as we bring it in ourselves.
Water room is specially designed for Hawaiian Lomi-Lomi dance movements massage on warm water bed changing basic colours (Chromotheraphy).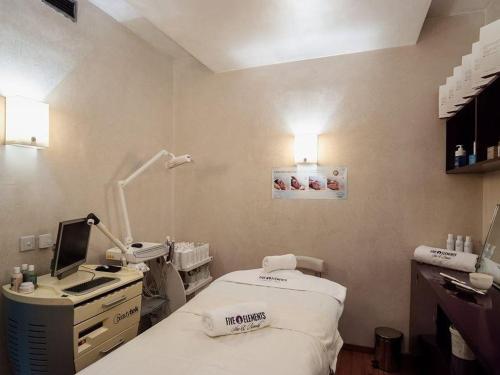 Earth (Prithvi) element presents stability and foundation of other elements. The Earth is a cradle of wisdom, strength, growth and prosperity.
Earth room is cosmetic corner where our clients enjoy different facial and body sculpture treatments. We also offer cold wax depilation for all our guests.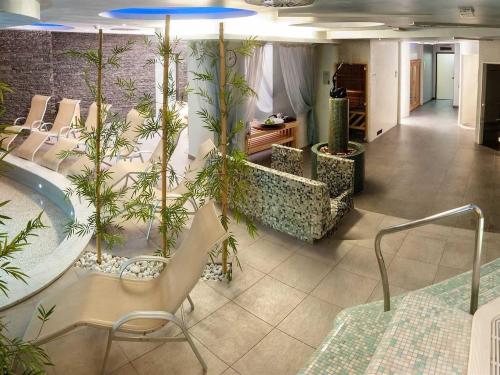 Sauna World is a paradise of Five Elements Spa&Beauty, where you complete your search for peace and harmony. The place where you find your inner voice and define your element. You can enjoy in Jacuzzi, infrared sauna, bio sauna, Finnish sauna and steam bath by switching from one to another cooling yourself with picked ice (Cryotheraphy). In between, relax your feet in hydro massage tubs (Kneipp) or your back laying down on warm ceramic beds (Tepidarium). Perfect finish is to take a Shower of Experience feeling menta or mango aromas.

Sauna World is available free of charge for all our overnight guests and offer special monthly or annual VIP cards for external clients.